Our Leadership Team
Administración
Our leadership team is here to serve you. If you have any questions or concerns, don't hesitate to contact us. If you do not know to whom to address your concern, simply contact our front office. The individuals there will direct you to the appropriate person.
Administration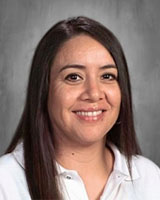 Judith Morales
Associate Principal
Directora Asociada
P: (970) 347-8223, ext.105
Send Email
Biography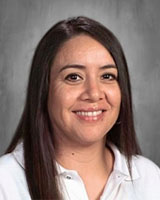 Judith Morales
Associate Principal
Directora Asociada
Meet Judith Morales
As an associate principal at Salida del Sol Academy (SDSA), Judith Morales provides instructional leadership and support to the SDSA staff, students, and families. Judith began working for SDSA in 2014. Prior to becoming an assistant principal, she was a Culturally and Linguistically Diverse (CLD) Teacher. After graduating from Greeley Central High School, she attended the University of Northern Colorado where she obtained a bachelor's and master of arts in education. As a member of the Greeley/Evans community, Judith strives to build strong relationships with community members both in and out of school. Judith enjoys being a part of the SDSA family and feels blessed to get to work with such a wonderful staff, students, and families. She looks forward to an extraordinary school year!
Como directora asociada de Salida del Sol Academy (SDSA), Judith Morales provee liderazgo instructivo y apoyo para el personal, los estudiantes y las familias. Judith comenzó a trabajar para SDSA en 2014. Antes de ser subdirectora era una maestra de culturalmente lingüísticamente diverso. Después de graduarse de la preparatoria Greeley Central atendió University of Northern Colorado donde obtuvo un bachillerato y maestría en educación. Como miembra de la comunidad de Greeley/Evans Judith se esfuerza para formar relaciones con miembros de la comunidad adentro y afuera de la escuela. Judith disfruta ser parte de la familia de SDSA y si siente bendecida de tener la oportunidad de trabajar con un personal, estudiantes y familias maravillosas y espera con ansias un año escolar extraordinario.
Close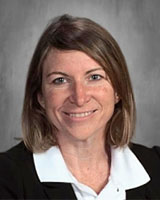 Paula Haskins
Assistant Principal
Subdirectora
P: (970) 347-8223, ext. 106
Send Email
Biography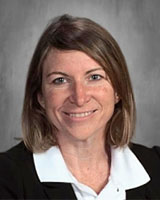 Paula Haskins
Assistant Principal
Subdirectora
Meet Paula Haskins
Paula Haskins has worked as an educator for the past 17 years, obtaining both her bachelor and masters degrees in education through the University of Texas at Arlington. During the first 14 years, she was employed by Joshua Independent School District in Texas at both Elder Elementary and Caddo Grove Elementary as a teacher assistant and 2nd-grade bilingual teacher. Working with The New Teacher Project, she served as an effectiveness coach. The past three years, Paula has served as the third-grade lead teacher at Salida. She also served as the staff representative member on the SDSA Executive Board for the last two years.
Paula Haskins ha trabajado como educadora durante los últimos 17 años, obteniendo su licenciatura y maestría en Educación a través de la Universidad de Texas en Arlington. Durante los primeros 14 años, fue empleada por el Distrito Escolar Independiente de Joshua en Texas. Trabajó en la Primaria de Elder y en la Primaria de Caddo Grove como asistente de maestra y maestra bilingüe de segundo grado. Durante su tiempo con The New Teacher Project, ella sirvió como asesora de efectividad para los maestro nuevos. En los últimos tres años, Paula se ha desempeñado como maestra principal de tercer grado en Salida del Sol Academy. Ella también se desempeñó como representante del personal para la mesa directiva de SDSA durante los últimos dos años. Ella está emocionada para su nuevo rol como la subdirectora de operaciones.
Close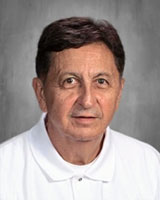 David Sanchez
Director/Chief Financial Officer
Director/Director Financiero
P: (970) 347-8223, ext. 107
Send Email
Biography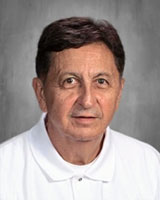 David Sanchez
Director/Chief Financial Officer
Director/Director Financiero
Meet David Sanchez
As the Director and Chief Financial Officer at Salida del Sol Academy, David Sanchez provides operational leadership and support for the school. He oversees all non-instructional operations which include finance, human resources, facilities, and safety and security. David is a Certified Public Accountant and his background includes experience in charter schools as well as tax, accounting and finance. He was a founding board member and treasurer at University Schools and served for 8 years. He is strongly committed to the students and families of SDSA and has been with the school since it opened. In addition to his time at SDSA, his professional experience includes 9 years in tax and public accounting, 17 years banking and 4 years as the director of the small business development center. He is a Colorado native and obtained a Bachelor of Science degree from the University of Northern Colorado in Business Administration with an emphasis in accounting. His volunteer experience includes serving on the board of the American Cancer Society, the board of the University of Northern Colorado Foundation, the board of trustees of the Great Outdoors Colorado (GOCO) and the 19th Judicial Nominating Commission.
Como Director y Director Financiero de Salida del Sol Academy, David Sánchez proporciona liderazgo operativo y apoyo para la escuela. Supervisa todas las operaciones no instructivas que incluyen finanzas, recursos humanos, instalaciones y seguridad. David es Contador Público Certificado y su experiencia incluye en escuelas autónomas, así como en impuestos, contabilidad y finanzas. Fue miembro fundador de la junta y tesorero en las escuelas universitarias y sirvió durante 8 años. Está fuertemente comprometido con los estudiantes y las familias de SDSA y ha estado en la escuela desde su apertura. Además de su tiempo en SDSA, su experiencia profesional incluye 9 años en impuestos y contabilidad pública, 17 años en un banco y 4 años como director del centro de desarrollo de pequeñas empresas. Es nativo de Colorado y obtuvo una licenciatura en Ciencias en la Universidad del Norte de Colorado, también en Administración de Empresas con enfasis en contabilidad. Su experiencia como voluntario incluyo servir en la junta de la Sociedad Americana del Cáncer, la junta de la Fundación de la Universidad del Norte de Colorado, la junta de fideicomisarios de Great Outdoors Colorado (GOCO) y la 19a Comisión de Nominación Judicial.
Close