Salida del Sol Academy Foundation
Salida del Sol Academy Foundation
The Salida del Sol Academy Foundation was established to support the financial success of our school. Although we are part of District 6 and have the same educational requirements as other schools, as a charter school, we do not receive the same funding as other district schools. The Foundation helps to bridge that gap. In addition to receiving state and corporate grants, the Foundation generates financial support by partnering with individuals, community groups and corporations. Through the generosity of many supporters, SDSA has been able to purchase two school buses, create a robotics program, enhance after school activities and purchase furniture and supplies for classrooms. All donations are tax deductible.
The Board of Directors meets at least once a year at a designated location, announced on the Salida del Sol Academy website. If you have questions about the Board, are interested in joining, or would like more information about partnership opportunities, please call (970) 347-8223.
Donate
Salida del Sol Academy is a K–8 public charter school in Weld County, Colorado, that serves approximately 700 students and offers the only dual-language immersion program in the communities of Greeley and Evans.
Although the majority of our operating budget comes from tax dollars, these funds do not cover the building or furnishing of our facilities. In order to continue providing this community with exceptional educational opportunities, we need your help!
Donar
Salida del Sol Academy es una escuela pública del grado kinder al 8vo en el Condado de Weld, Colorado. SDSA sirve aproximadamente 700 alumnos y ofrece el único programa bilingüe en las comunidades de Evans y Greeley.
Aunque la mayor parte de nuestro presupuesto operativo proviene de dólares de impuestos, estos fondos no cubren el edificio ni el equipamiento de nuestras instalaciones. Con el fin de continuar brindando a esta comunidad con oportunidades de educación excepcional, necesitamos su ayuda!
Fundraising
Every dollar raised for SDSA goes towards debt reduction, curriculum, special equipment, and technology upgrades. Please submit your generous donation to Salida del Sol Foundation.
Thank you for supporting Salida del Sol! Because of your generosity, we are providing a place for "every student can rise!"
Recaudación de Fondos
Cada dólar recaudado para SDSA, va hacia la reducción de la deuda, plan de estudios, equipos especiales, y las mejorías de tecnológica. Por favor envíe su donación generosa a la Salida Fundación del Sol.
Gracias por apoyar a Salida del Sol! Gracias a su generosidad, estamos proporcionando un lugar para "cada estudiante puede salir adelante!"
Foundation Board Members // Miembros de la Junta de la Fundación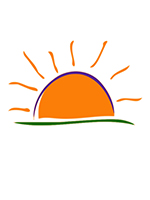 Dr. Ronna Sanchez
President
Presidenta
Send Email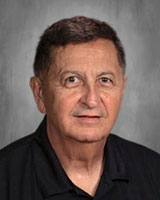 David Sanchez
Analyst
Analista
Send Email

Dr. Richard Bond
Board Member

Ricky Bucher
Board Member