The Dick and Reva Bond Children's Clinic
La Clínica de Niños Dick y Reva Bond
Services We Provide at The Dick and Reva Bond Children's Clinic
Physical exams and immunizations
Acute illnesses or injuries
Blood work
X-rays, other special tests – provider will order, patient will go to Monfort Family Clinic
Basic vision and hearing screenings
Help deciding who needs to go home and who can stay in school
Behavioral health and dental exams (in the near future)
Who Do We See at the Clinic without a Parent?
Child needs to have signed parental consent
Any child established at Sunrise Community Health within the last two years (child needs to have a parent with them to get established)
When to Take a Child to the School-Based Clinic
First, have the child screened by the health clerk
Breathing that is rapid or labored
Persistent cough
Fever of >100.4°F
Ear pain, sore throat
Eye discharge that is thick, sticks the eyelids shut
Frequent vomiting/diarrhea - unable to keep fluids down
Any illness going on for >4 to 5 days that seems to be getting worse instead of better
Extreme lack of energy
Acute injury - head injuries, possible broken bones/sprains
Gash that may need stitches
Bite from another child that punctured the skin
Signs of abuse/witnessing domestic violence
For any questions, please call us at (975) 702-2675.
Staff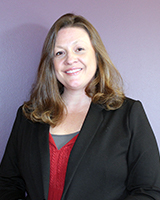 Jamie Parker
Clinic Manager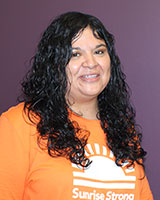 Amy Barrera
MA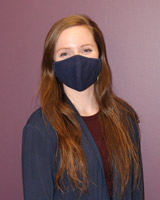 Natalie McGrorey
Behavioral Health Specialist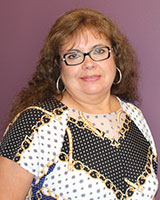 Maria Rubio
Patient Specialist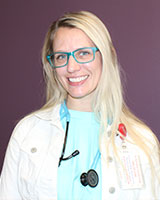 Erin Slocum
PA-C

Servicios que brindamos en The Dick and Reva Bond Children's Clinic
Exámenes físicos e inmunizaciones.
Enfermedades o lesiones agudas.
Análisis sanguíneo
Radiografías, otras pruebas especiales: el proveedor ordenará, el paciente irá a Montfort Family Clinic
Pruebas básicas de visión y audición.
Ayuda para decidir quién necesita irse a casa y quién puede quedarse en la escuela.
Exámenes de conducta y dental (En el futuro)
¿Quién puede ser visto en la clínica sin sus padres o tutores?
El padre debe haber firmado el consentimiento de el niño
Cualquier niño que ya se haya establecido en Sunrise Community Health en los últimos dos años (el padre tiene que estar presente con ellos para establecerse)
Cuándo llevar a un estudiante a la clínica de la escuela
Primero, envié al niñoa/o a la enfermería para que sea revisado/a por la asistente de enfermera
Respiración rápida o difícil al respirar.
Tos persistente
Fiebre de> 100.4°F
Dolor de oído, dolor de garganta
Secreción ocular espesa en los ojos que cierra los párpados.
Vómitos / diarrea frecuente: no puede retener los líquidos
Cualquier enfermedad que continúe durante> 4–5 días que parezca empeorar en lugar de mejorar
Falta extrema de energía
Lesión aguda: lesiones de la cabeza, posibles quebraduras / esguinces
Cortada que puede necesitar puntos para suturar.
Mordedura de otro niño/a herida abierta en la piel.
Señales de abuso / presencia violencia doméstica
Phone and Fax
Phone (970) 702-2675
Fax (970) 353-5773
Address
111 E. 26th Street (southern entrance)
Greeley, CO 80631
Hours
We are open Monday and Wednesday from 1:15 until 5:00 p.m.