• Welcome to Salida del Sol Academy •

Bienvenida a Salida del Sol Academia
Voting On Item 3A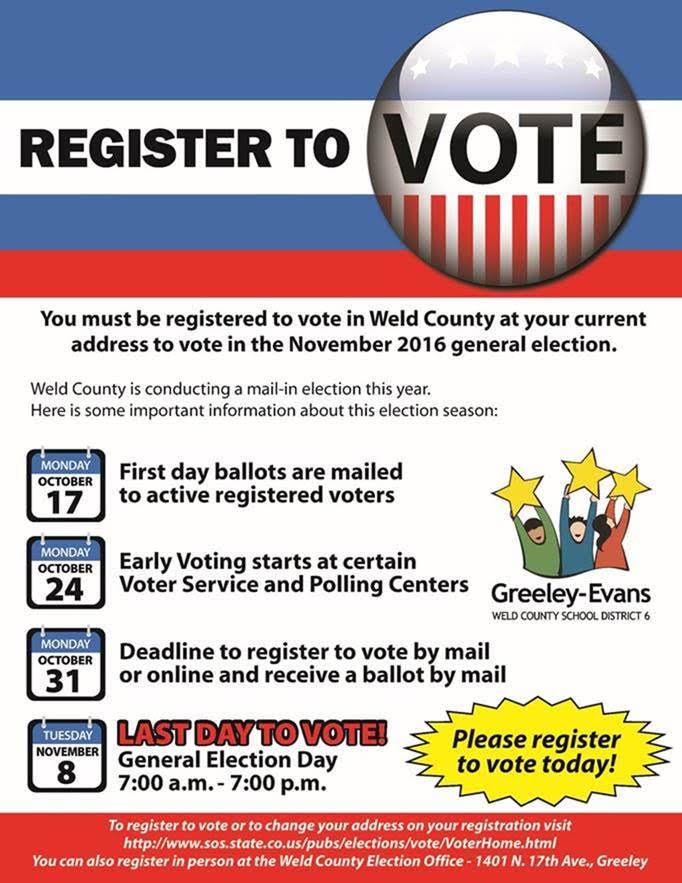 This November, voters in Greeley will have the opportunity to vote on a measure that would provide Salida del Sol Academy and the rest of the schools in District 6 additional funding. Ballot measure 3A would help schools retain and recruit talented staff, update safety and security for schools and buses, and support the expansion of career exploration programs. For more information on this important measure, please review our information sheet.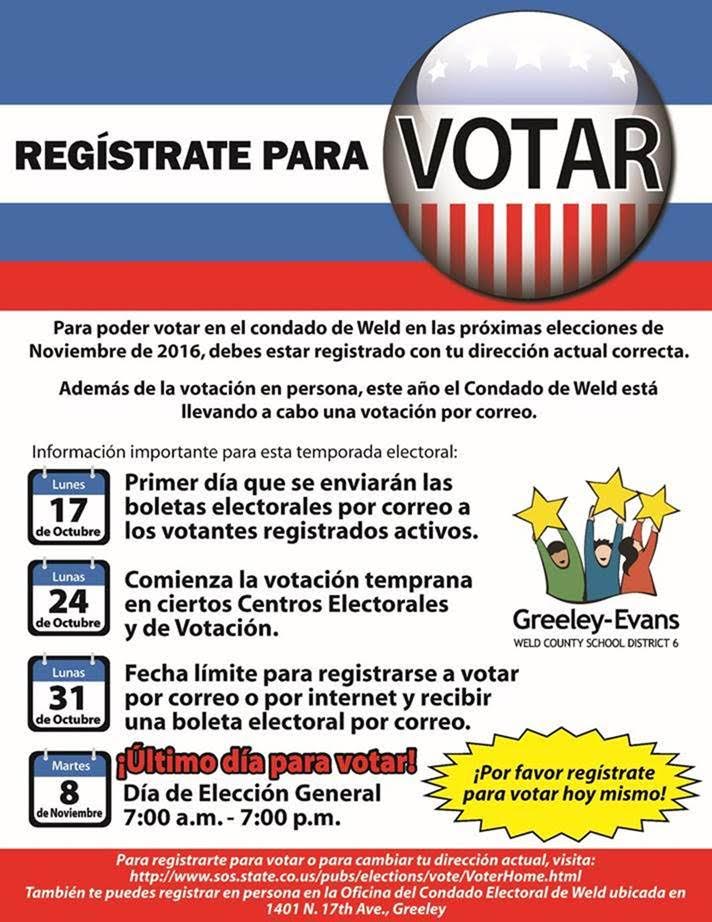 Este mes de noviembre, los votantes en Greeley tendrá la oportunidad de votar sobre una medida que proporcionaría Salida del Sol Academia y el resto de las escuelas en el Distrito 6 fondos adicionales. 3A medida electoral sería ayudar a las escuelas a retener y contratar personal con talento, actualizar la seguridad y la seguridad para las escuelas y autobuses, y apoyar la expansión de los programas de exploración de carreras. Para obtener más información sobre esta importante medida, lea nuestra hoja informativa.
Welcome to Salida del Sol Academy, the only dual-language education option in Weld County!
Serving K–8th grade students from the Greeley-Evans communities of Colorado. Our school provides a personalized, bilingual education that supports every student in meeting his or her goals. At Salida del Sol we believe that "All Students Rise" to build a compassionate community where all cultures are celebrated and every voice matters. Our students learn to communicate in English and Spanish as they construct a path for a successful future. Please contact us to receive more information and to schedule a school tour.
Bienvenido a la Salida del Sol Academy, ¡la única opción escolar con educación bilingüe en el condado de Weld!
Educando a estudiantes de los grados de Preprimaria al Octavo en la comunidad Greeley-Evans en Colorado. Nuestra escuela ofrece una educación bilingüe e individualizada que apoya a cada estudiante. En Salida del Sol Academy creemos que "Todos los Estudiantes Ascienden" para construir una comunidad compasiva, en donde se celebran todas las culturas y la voz de cada persona importa. Nuestros estudiantes aprenden a comunicarse en inglés y español mientras que construyen un camino para un futuro exitoso. Por favor llámenos para recibir más información sobre nuestra escuela o para venir a visitarnos.